John Kellar Photography and Video…Collegeville, Pa…Video
Commercial Videography
John Kellar & videographer Joseph Collura are teaming up to provide premium services to local business owners.
Services Offered:
John Kellar offers exemplary services to help local businesses manage their social media and marketing needs. We provide high-quality content to be delivered to your social media channels.
These services include the following:
Premium quality video
Audio
Still Photography
Graphic Design
SCHEDULING AND BOOKING
If you're interested in booking with John Kellar and Joseph Collura please call and make an appointment. John will walk through ways to improve your current social media and marketing presence with his premium services.
Who are we…no no no…who are you? The new word of mouth is social media. How are we doing?



https://youtu.be/Dtei2eiaN40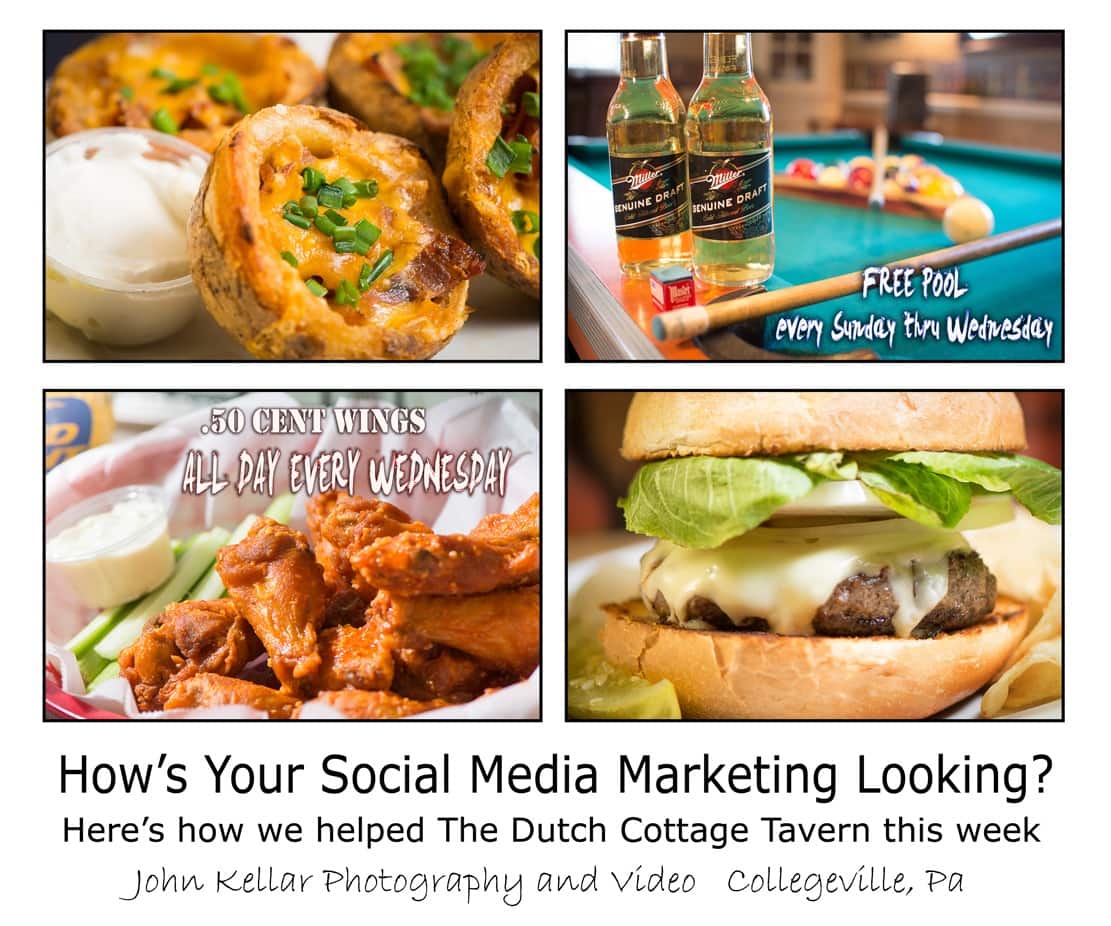 contact us for more information
This movie trailer was made for Blind Squirrel Apparel Company as they move their business almost completely online.
This video is from "Dirt Bike Television", which was broadcast  on satellite television to 60 million people per week.
The next 2 videos are movie trailers created for local merchants that wanted to raise their online presence to a professional level.
https://youtu.be/hQVtcJovQI0
https://youtu.be/9TbBHrpQlPg
 "Quick Clips", which can be strategically posted to Instagram, Twitter, or Facebook, to entice viewers to become customers.