Common conceptions and misconceptions about a good wedding photographer.
Many couples will say they're looking for a lifestyle photographer, or a traditional photographer, or a photo journalist photographer, or a light and airy photographer, or darker moody photographer, a fine art styled photographer, etc…  Almost every wedding hires a band or a dj for their wedding. Do they play only one style of music for your entire wedding? The ceremony will perhaps be more classical, the cocktail hour maybe more jazzy, the dinner music should be more easy listenng, and the party should be party music. Why would a good photographer shoot in just one style all day? Of course, this should be tailored to your tastes and preferences as a couple. Here's a pictorial overview…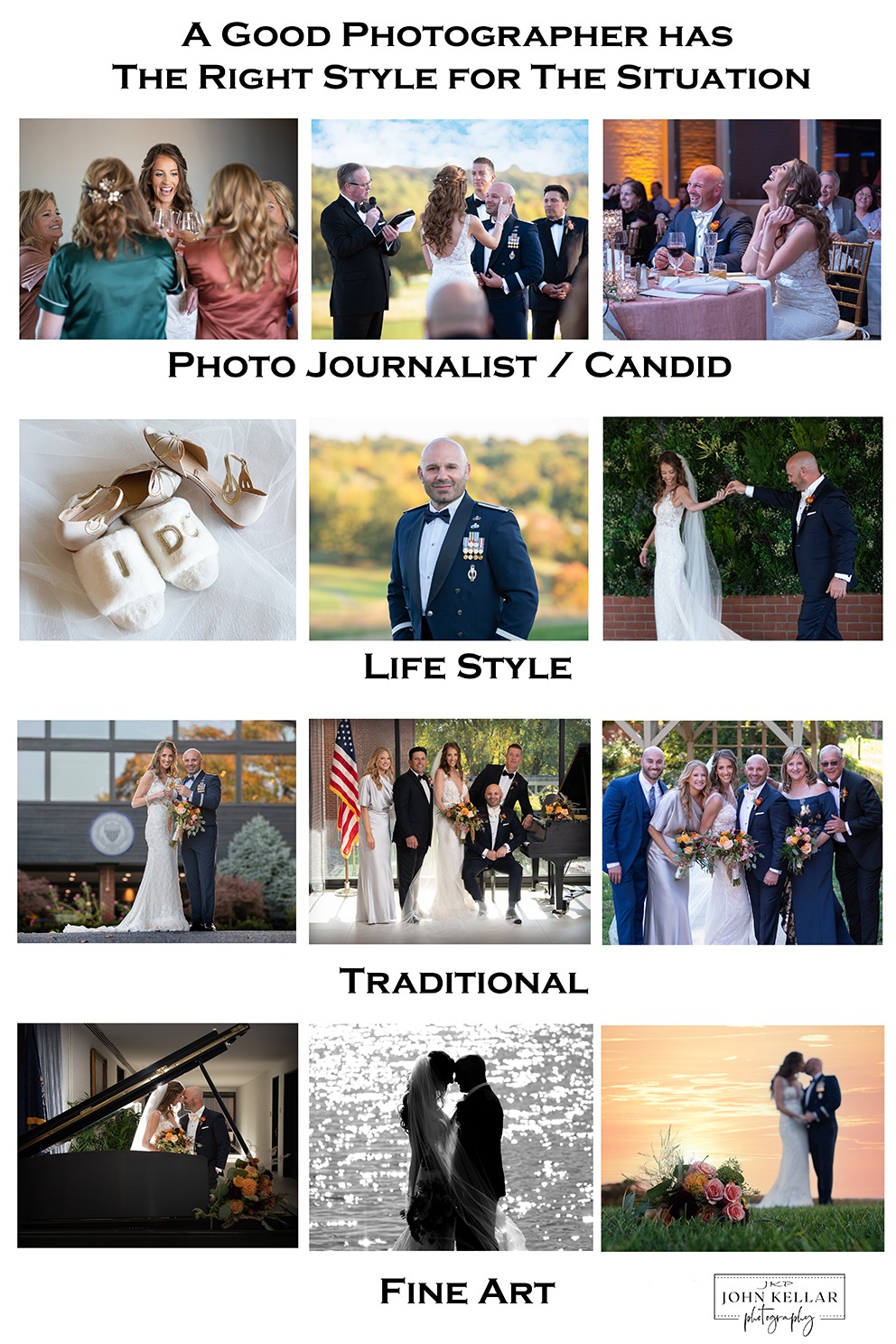 We edit your photos in a traditional, proper exposure style. From there they can be transformed into any style you like. It's all post production.
Other Considerations
The photography session should be a fun experience not like a dentist appointment.

It's your photographers responsibility to get you to the ceremony and reception on time

Your photographer should fully understand lighting. Camera technology today makes it easier than ever to get good pictures on a good weather day (which is slightly overcast). But what if it rains or what about indoor lighting when natural light is not an option. What about controlling of light to get the most out of the details of your dress. How is the lighting used to enhance the romance and excitement of your day. A good photographer sees what is there and also what is not there and makes it an exceptional, timeless photograph.

A good photographer knows when to be seen and when not to be seen, where to stand and where not to stand. As a guest I've seen a photographer stand in front of the brides parents during the vows.

How important is good wedding photography to you?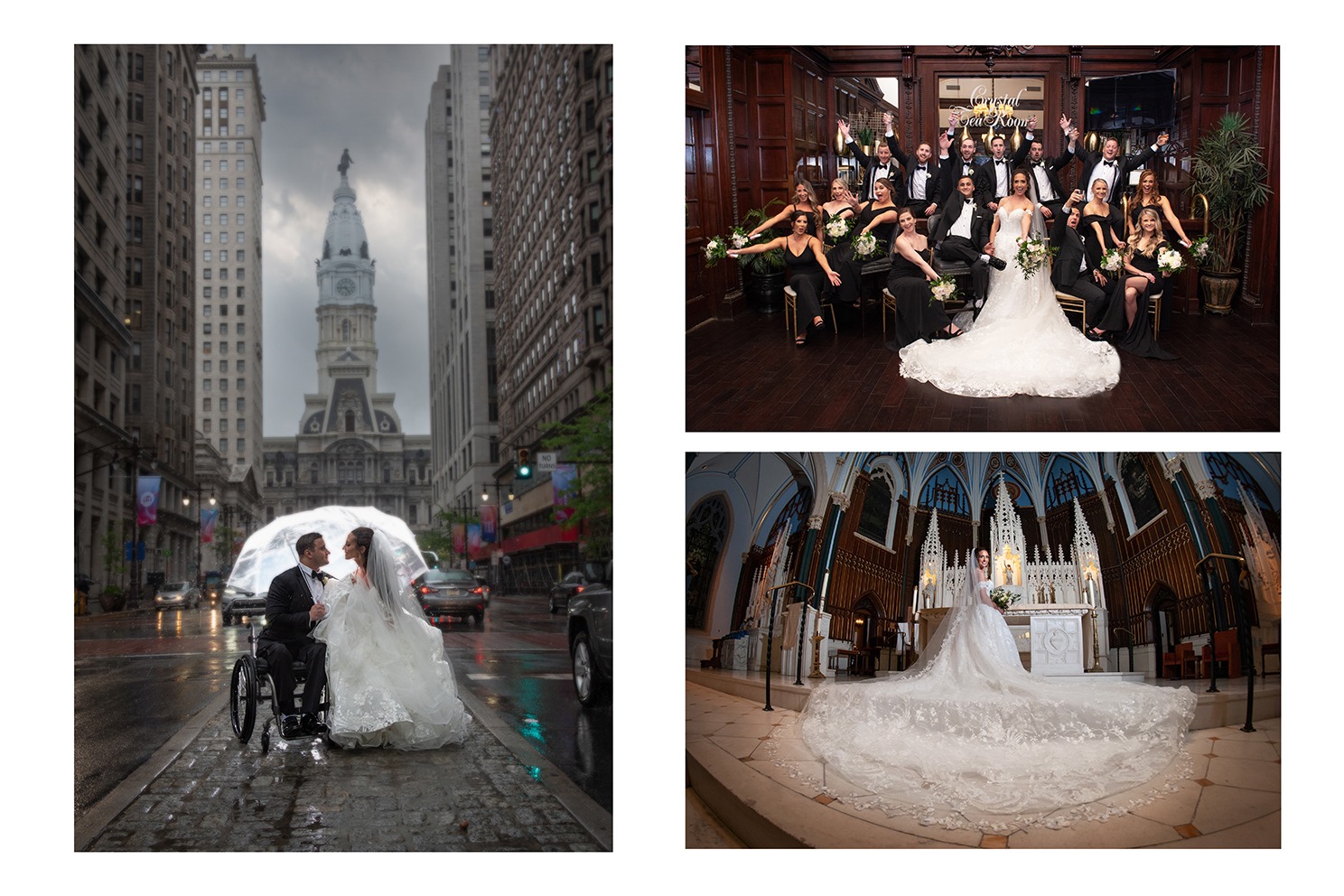 All Photographers Do Not Create Equal